Lorene Scafaria, who is better recognized as Bo Burnham's girlfriend, is a woman with several talents. Apart from being an actress, Scafaria is a playwright, screenwriter, and director. 
She made her directorial debut with Seeking a Friend for the End of the World, which was an absolute hit. In addition to directing, she has contributed to the movie as its writer. Apart from that, Bo Burnham's girlfriend has also directed Hustlers, which was released in 2019. 
From her career to her love life, we shall be discussing all the big and small events in her life. So what are you waiting for? 
What Does Lorene Do for a Living?
As discussed previously, Bo Burnham's girlfriend is an actress, director, and writer. Let's get more details about her career. 
Lorene Scafaria is originally from New Jersey. However, she moved to New York in pursuit of better opportunities. During the initial years, Lorene kept writing for stage plays and was also seen acting in them. 
Soon enough, she moved to Los Angeles and teamed up with an old friend to write Legend Has It – a children's adventure movie. However, the makers dropped the project due to Lorene's disinterest in re-writing it.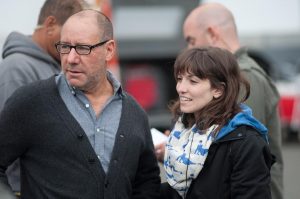 In 2005, Bo Burnham's girlfriend started working for Focus Features. She got an opportunity to turn Nick & Norah's Infinite Playlist, a book written by Rachel Cohn and David Levithan, into a movie. Moreover, she was accompanied by two other writers with whom she often collaborates. 
The trio is famous for its name "Fempire" and has received the Athena Film Festival Award for its contribution to the world of art. 
In addition to this, Bo Burnham's girlfriend has also directed The Meddler, which revolves around grief. It has received immense appreciation from the audience. 
Lorene Scarfaria was also the writer and director of Hustlers, a 2019 movie starring Lili Reinhart, Jennifer Lopez, and Constance Wu. 
Awards and Nominations
Bo Burnham's girlfriend's career has been nothing short of magic. The writer-director is in a very happy space and is making the most of the fame. Her contributions to Hollywood have not only helped her become famous but have also helped her land prestigious awards and nominations. 
Take a look below. 
Athena Award, 2012

– Creativity and Sisterhood (won)

Dublin Film Critics Circle, 2019

– Best Director/Best Screenplay (nominated)

Hollywood Critics Association, 2020 – Best Female Director/Best Adapted Screenplay (nominated)
Independent Spirit Awards, 2020

– Best Director (nominated) 

Online Film Critics Society, 2020

– Best Adapted Screenplay (nominated)
In addition to that, Bo Burnham's girlfriend directed the seventh episode of the third season of Succession. Her work received a lot of praise, and she was nominated for the Directors Guild of America Award and a Primetime Emmy Award.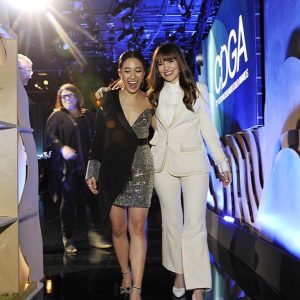 Well, that was all about Lorene Scafaria's career. Now, let's jump into her early life. 
Inside Bo Burnham's Girlfriend's Early Life 
Lorene Scafaria's age is 44 as of 2022. While we do not know when the actor-director celebrates her birthday, we know that she was born in 1978. 
Additionally, her native place is New Jersey, and the director is known to have grown up in the suburbs. 
Talking about Bo Burnham's age, the actor is 31 years old as of today. Despite the age difference, Bo Burnham and Lorene Scafaria's love life is super-duper successful. 
Bo Burnham's Girlfriend: Education Highlights
As discussed before, Lorene Scafaria was born and raised in New Jersey. Additionally, she attended Holmdel High School and graduated in 2005 with flying colors. 
Bo Burnham's girlfriend initially began writing in an effort to win Pizza Hut gift certificates while she was still in school. Well, it turns out that the young girl was truly gifted and was successful in staging a play at the age of 17!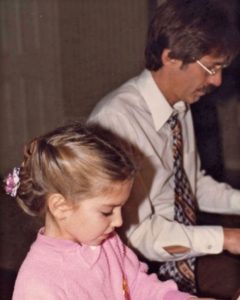 After graduating from school, Lorene enrolled in Lafayette College, Pennsylvania. However, she could not afford its tuition fee and had to move back to New Jersey. She joined Montclair State University to pursue a bachelor's degree in English. 
Lorene Scafaria Family and Personal Details
Bo Burnham's girlfriend hails from Holmdel Township, New Jersey. She has a humble background as her parents have nothing to do with the showbiz industry. Moreover, their names are Gail Scafaria and Joseph R. Scafaria. 
While Lorene's mother was half Canadian and half American, her father was from Italy. In addition to her parents, Lorene's family also comprises her brother, Vincent. However, there isn't much information about her brother and his professional life. 
Bo Burnham's Girlfriend's Height 
Bo Burnham's girlfriend is twelve years older than her boyfriend. But as they say, "age is just a number," the couple has successfully overlooked this difference.
However, their age gap isn't the only wow factor in their relationship. Well, the couple has an immense height difference, making them look like a match made in heaven.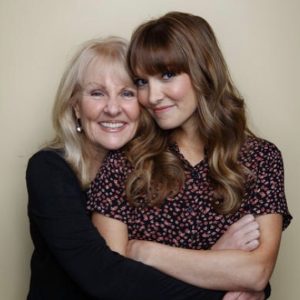 Lorene Scafaria is 5 feet 2 inches tall, while her dashing boyfriend Bo Burnham's height is 6 feet 4 inches. Yes, that is correct!
Bo and Lorene's Love Story
Now that you know Bo Burnham's girlfriend's accomplishments let's look at her relationship with her better half. 
Well, Bo and Lorene began dating in 2013. However, the couple made sure to keep it a secret just to avoid unnecessary media attention. Bo Burnham's girlfriend does not reveal how they began dating; however, she is believed to have a big impact on her boyfriend's career.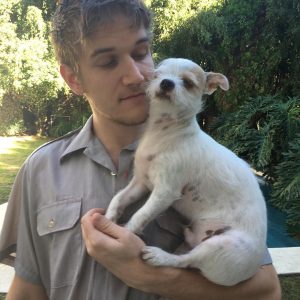 The couple doesn't share intimate details about their relationship on public platforms. However, we know that Bo Burnham and his gorgeous girlfriend live together in Los Angeles. Besides, they have two adorable dogs. 
Lorene Scafaria Social Media Presence
Bo Burnham's girlfriend is an avid social media user. Most of the time, the director/writer shares posts about her projects on Instagram. Besides, Lorene also gives us a sneak peek into the life of her pets. 
With around 33.2K followers, Lorene's Instagram account acts like her portfolio. In addition, you can also follow her on Twitter and Facebook. 
Some Lesser Known Facts About Bo Burnham's Girlfriend
Bo Burnham's girlfriend is a woman with many talents, but did you know that she can also sing? Yes, Lorene Scafaria has a melodious voice and has released two albums that have made it big.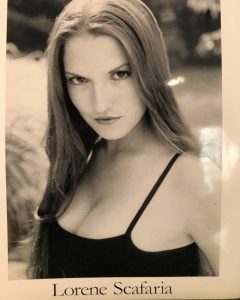 Her first album was Garden Party, while her second album was Laughter and Forgetting.  
What Does Lorene Scafaria, Bo Burnham's Girlfriend, Love the Most?
Animal: Dogs
Music Instrument: Piano
Actress: Meryl Streep
Hobby: Traveling
Snack: Pretzel
Wrapping Up
Bo Burnham's girlfriend, Lorene Scafaria, is a passionate director, writer, actress, and singer. She has given back-to-back hits to the industry and has successfully made a name for herself.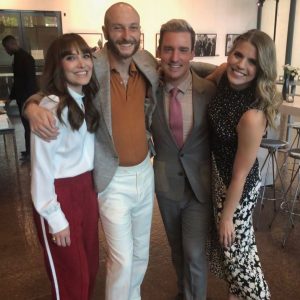 Coming from a normal background, Lorene Scafaria had to convince many people to give her a shot. However, her dedication and hard work finally paid off, and now she enjoys the heights of success. 
Lorene Scafaria's better half, Bo Burnham, is also a powerhouse of talent. Moreover, he is the mastermind behind comedy specials Inside and Eighth Grade. 
________________________________________________________________________________________________________________
We hope this blog answers all your questions regarding Bo Burnham's adorable girlfriend. If not, feel free to send us your queries, and we will try our best to answer them. At USAPeriodical.com, our readers are our priority, and we make sure to share the most authentic information. Stay tuned for more!